Abstract: Hong Kong to set up a company, whether limited or unlimited company, requires a registered address of the company, important government letters will be sent to the registered address of the company, and the registered address of the company will also be displayed in the search system for enquiries. While a virtual office is the choice of many start-ups, this article will introduce the benefits of a virtual office and the considerations for choosing one.
Company registered address selection
Many people in the place of incorporation will think of a physical store or physical office for the first time, but for SMEs and start-ups, it is not easy to find the desired location considering the budget and choice factors, so where else can the company registration address be established?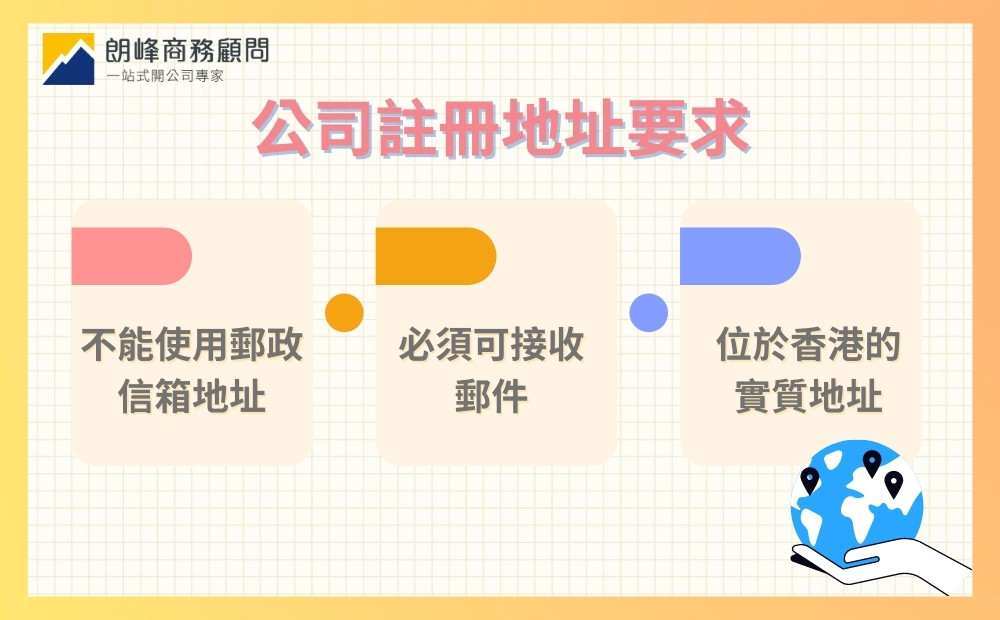 Where can I have my registered address?
According to the Hong Kong Companies Ordinance, the company's registered address cannot be located outside Hong Kong and is an address where mail can be sent and received, and there is no requirement as to whether it is a business address or a physical business address. Therefore, the options that can be registered as the company's registered address are:
physical offices or storefronts;
Residence;
Virtual Office,
The biggest question is that physical offices and stores can be registered, but can virtual offices be registered as company addresses?
Can a Virtual Office be registered as a company registered address?
Since the registered address of a company does not restrict the company from using the registered address as the physical business address, a virtual office can be registered as the registered address of the company.
However, it should be noted whether the operator of your virtual office holds a "Corporate Service Provider Licence", which is an offence under the Anti-Money Laundering Ordinance (AMLO) and it is an offence for any person to operate a business centre or virtual office in Hong Kong without a licence. It is also illegal for you to rent a virtual office without a Corporate Service Provider Licence.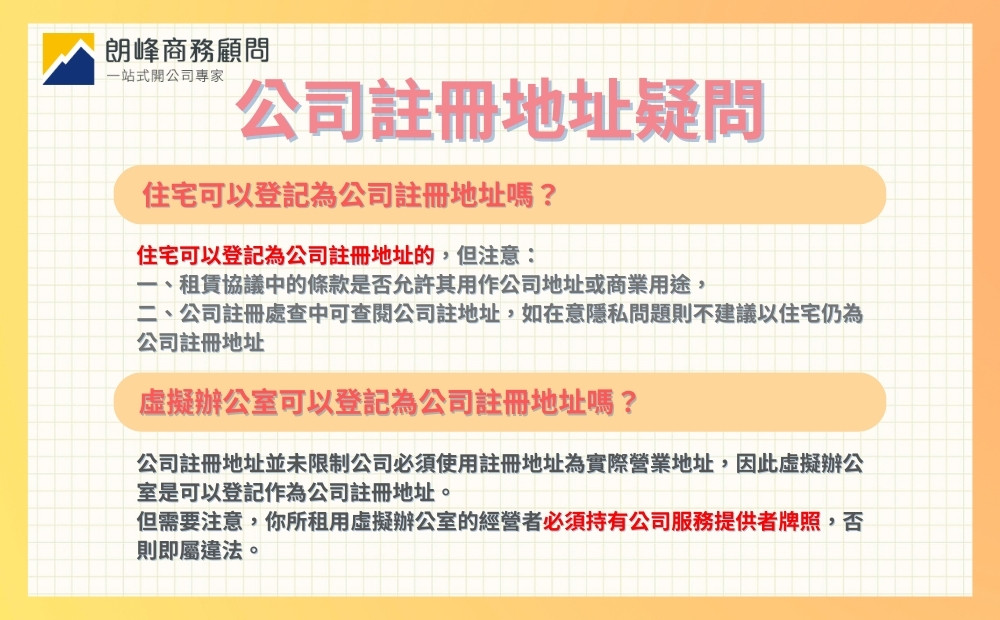 Virtual Office Selection Guide
Many people will recommend setting up a company in a virtual office, what are the benefits of using a virtual office as a company address? If you decide to use a virtual office as your company's registered address, how do you choose what office services will the virtual office provide? Below you will find a detailed guide to choosing a virtual office to help you find the right one.
Why do you need a virtual office?
Since a company address needs to be registered when setting up a limited company in Hong Kong, important letters will be sent to the company address, so many people will first encounter the term virtual office because they need a company address. In addition to providing an address for enterprises, virtual offices will also provide additional office services, such as letter and parcel collection, professional secretarial services, telephone answering, conference room rental, etc., if the business does not need to have a physical office, virtual office is an excellent choice for enterprises.
Advantages of a virtual office
A virtual office not only solves the problem of corporate location, but also has the advantages of low cost, improved corporate image and flexible use of space.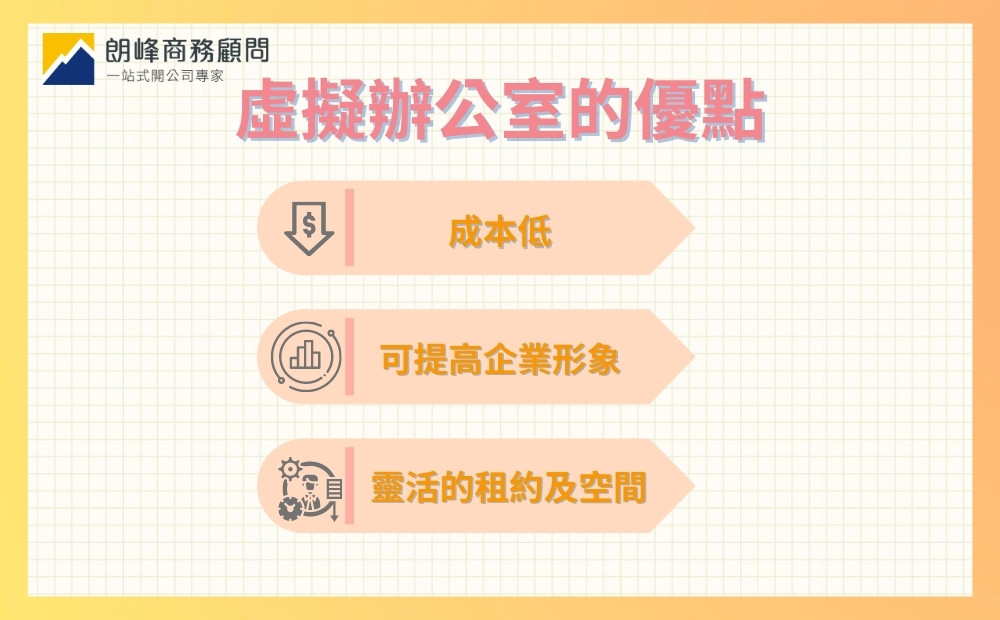 Cost advantages
The cost of renting a physical office is extremely high, not only the rental fee is high, but also the decoration and furniture need to be purchased and expense, and the daily monthly water, electricity, network bills, etc. need to be paid. Most virtual offices have different service plans to choose from, ranging from tens to hundreds of Hong Kong dollars, or for a fee, such as a dedicated phone number. Virtual offices are very different from renting a physical office, so using a virtual office is more cost-efficient, and companies can invest the savings in business development and technical support.
Improve corporate image
When you take out the business card, the address on the business card is in a well-known building or a prime location in a core business district or industrial area, which can improve the corporate image and bring higher trust. Enterprises can find suitable business addresses according to the type of business, for example, financial services can be located in Causeway Bay, Central, Sheung Wan, etc., while retail or manufacturers can choose industrial zones.
Flexible leases and spaces
The flexibility of the lease of a virtual office can be discussed with the owner, which is usually 6 to 12 months, although the longer the lease term, the higher the concession. In addition to the flexibility of time and the flexible use of space, many enterprises currently use video conferencing for meetings, but there is also a need for face-to-face negotiations, and some virtual offices provide the service of renting meeting rooms to allow enterprises to enjoy private meeting space.
What kind of business is suitable for a virtual office?
Virtual offices are not limited to startups, and with globalization, network development and business model changes, more companies no longer need to work in physical offices, and can use virtual offices to run their companies.
Types of businesses that are suitable for a virtual office:
Startups;
SMEs;
freelancers;
businesses working from home;
Multinational companies open branch offices, etc
Virtual Office Rental Considerations
In addition to having enough services, you need to pay attention to the following two points:
Choose a supplier with a legal license
To operate a business centre or virtual office in Hong Kong, you must hold a "Company Service Provider Licence", otherwise it is an offence. If the business centre or virtual office does not hold a "corporate service provider license", it is illegal for you to rent the virtual office!
Learn about charges
The virtual office service part is not free, in addition to knowing what services the other party can provide, you also need to understand whether the service has hidden charges, especially cheap virtual offices, if you can also provide diversified and comprehensive services, you must pay more attention to whether there is a hidden fee or special pricing method to avoid future hidden charges, otherwise you can only suffer losses in the future to pay hidden charges.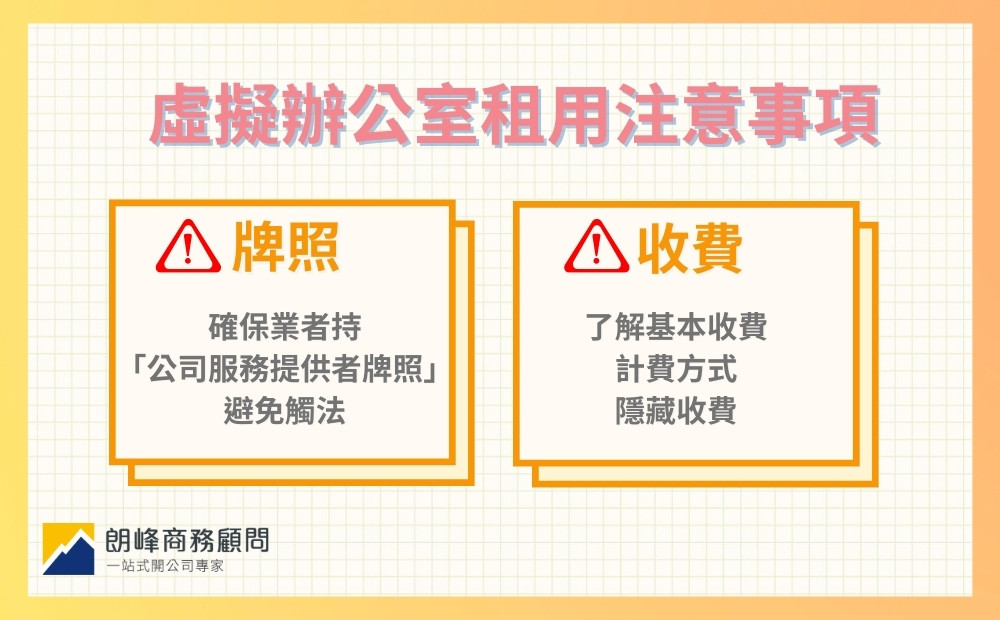 Other services for the Virtual Office
In order to meet the needs of different enterprises, Virtual Office can provide a variety of supporting services, which will generally be charged according to the services provided:
Sending and receiving mail services
As the registered address of the company, it is bound to receive a lot of important letters, and most virtual offices will notify and then forward the customer letters after receiving them, so that customers do not miss any important emails.
Telephone transfer service
Provide a dedicated and independent phone number for virtual office staff to answer the phone and instantly forward to a designated number.
Change of registered address service
Update your business address to your virtual office.
Electronic water cards are provided
According to the Hong Kong Registry, Hong Kong companies are required to display their name at their registered office and business premises in a place that is easily visible to visitors, while virtual offices mostly provide electronic water signs to display your company name.
Corporate card printing
Due to the change of company address, the intimate virtual office will also provide corporate card printing services to allow customers to update their card address.
Meeting room rental service
Since a virtual office does not provide a physical location, some virtual office services may require an additional single meeting room rental.
summary
A Hong Kong Virtual Office can provide a way for businesses to work remotely and rent office addresses, allowing them to spend their funds in other areas in a low-cost way, and also improve their corporate image. Even virtual offices can take advantage of virtual office collection services, cloud office, virtual phone and other convenient services, so that enterprises can enjoy a higher degree of freedom to develop, but when renting, it must be sure that the virtual office must hold a "corporate service provider license" and charging method. Langfeng Business Advisors can provide you with suitable virtual office services, providing you with one-stop company opening and secretarial services, so that you can focus on developing your business without worries.